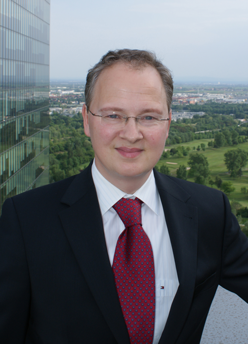 In today's social media-focused and hyper-connected multi-channel world it is perhaps unusual to find a "good old personal website". However, I've been engaged in the software industry since 1997 and have seen platforms rise and fall, so I believe in maintaining a web presence that is indeed reachable from anywhere, is under my full control, and is not part of any particular silo.
Nonetheless I do maintain a presence on most social media sites, too, so please feel free to follow me on Twitter or connect with me on any of the other sites on the bottom, but please do write a short note on where we met or how you know me so that I can approve those connections appropriately.
In addition to my professional activities at Evolantis, I am a passionate Wikipedia author, a collector of encyclopedias, and a Volvo enthusiast.

Evolantis offers solutions in the field of software development, support and consulting, with a focus on life sciences and the chemical industry. Our team consists of IT specialists who implement cross-disciplinary and cross-country digital growth strategies. Evolantis' clientele includes, among others, the pharmaceutical and chemical industry, public sector organizations.